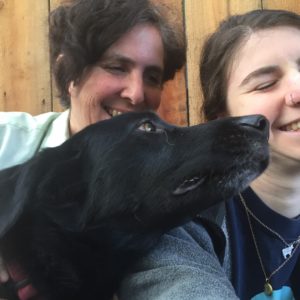 Hello and welcome!
All the Wag is an insured dog walking and animal care service in Oakland, California. We are animal lovers with decades of experience in both animal care and rescue.
We treat all animals with respect and you can rest assured that the time your family four-leggeds spend with us will be filled with much love, fun, and plenty of adventures and cuddles!
We work with dogs and cats of all ages and have a special place in our hearts for senior animals. We are very comfortable going at their pace and listening to their needs.
Our philosophy is simple: Love, Respect, and Adventure!
We look forward to meeting you!
All the Wag is insured by PSA Petsitter Associates